The stone that the builders rejected has become the cornerstone.
Matthew 21:42
What is Cornerstone?
Cornerstone is a 26-hour experience which provides you with the opportunity to reflect renew and strengthen your faith while meeting other men in our Christian community. The weekend is hosted at our parish center by parishioners who have experienced the gift of past Cornerstone weekends.
Cornerstone...
provides an outstanding opportunity to meet and interact with other men of the parish.

is a welcoming, non-judgmental environment.

allows for the opportunity to step out of the hustle of daily life to relax, pause and reflect.

For those who simply need some time to stop and think.

Ordinary Men Like You!
The Cornerstone Story
The idea of Cornerstone is simple, but its impact has been profound. Since the inception of this weekend over 10 years ago, more than 200 men have attended Cornerstone at Saint Augustine's alone. In addition, hundreds more have enjoyed the experience at more than fifty parishes that also offered Cornerstone.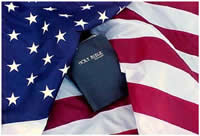 Who Comes to Cornerstone?
Anyone looking to "jump-start" their sense of belonging in the parish community.

Those looking to take time out for themselves and reflect.

Men who have been away from the Church for a while and are curious about re-connecting.

Those looking to meet and interact with other men in our Christian community.
What You Can Expect
There is no mystery to the Men's Cornerstone weekend. It's simply a Gathering of Ordinary Men sharing stories and life's experiences.
The weekend is facilitated by a team who are passing along the gift of Cornerstone which they have previously experienced. During the weekend in a very casual atmosphere, some of these men will give a short talk followed by discussion at your table. You may share in the discussion as much or as little as you choose, or not at all, if that is your preference.
There will be a number of opportunities on the weekend to examine your relationship with God, your family and others in your life. Most of all, it is an opportunity to step out of our daily routine to think about those things that matter to you most, in an atmosphere that lends itself to reflection and contemplation.
Schedule
Arrival: Friday evening, 6:00 p.m. at Saint Augustine's.
Meals: All meals, including dinner on Friday's arrival are provided.
Departure: The Cornerstone retreat will conclude on Saturday evening (dinner included).
(A letter with details will be sent to you prior to the weekend).
Any Questions? Feel free to contact:
A printer-friendly brochure can be downloaded here.
Give Yourself the "Gift of Cornerstone"
Cornerstone XII is March 22 - 23, 2019.
To confirm your spot, click the registration link below and complete the online form. A $75* registration fee covers the cost for four catered meals and supplies for this overnight experience.
Click here to register for Cornerstone XII
* No one should be dissuaded from attending the retreat due to financial circumstances. If you would like to attend Cornerstone but finances are a concern for you, please contact John or André (see above) for scholarship opportunities.